I was scanning in some old pictures for a certain errand, and decided: heck, since I've got them in my laptop now, might as well share it with y'all!
It is more bearable than adolescent camwhoring, at least.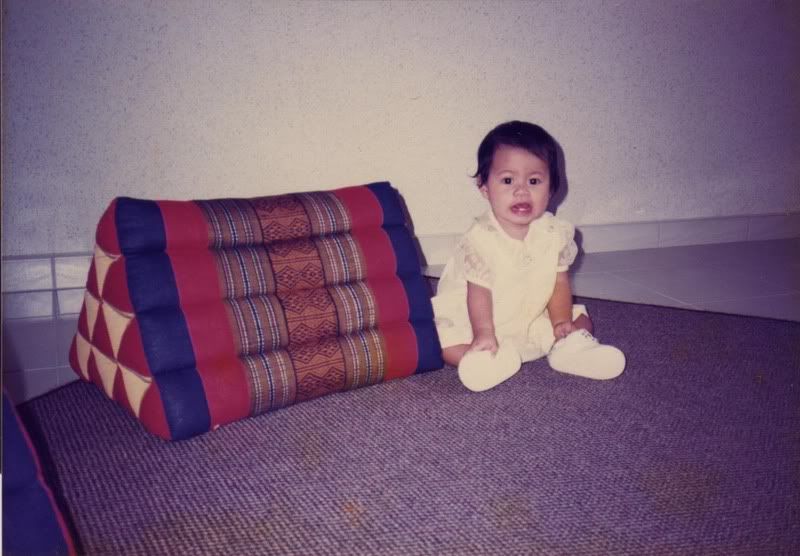 The alarmed expression is probably a reaction to my mother having sprung a hairbrush on me. Never liked it, she was always quite rough with it..tough love, eh? Would also explain why neat hair was a Rare Occurence later on in childhood.
Naturally.
Car seat! I don't remember this one. I used to pretend I was driving with the clasp of my Older Kid car seat though.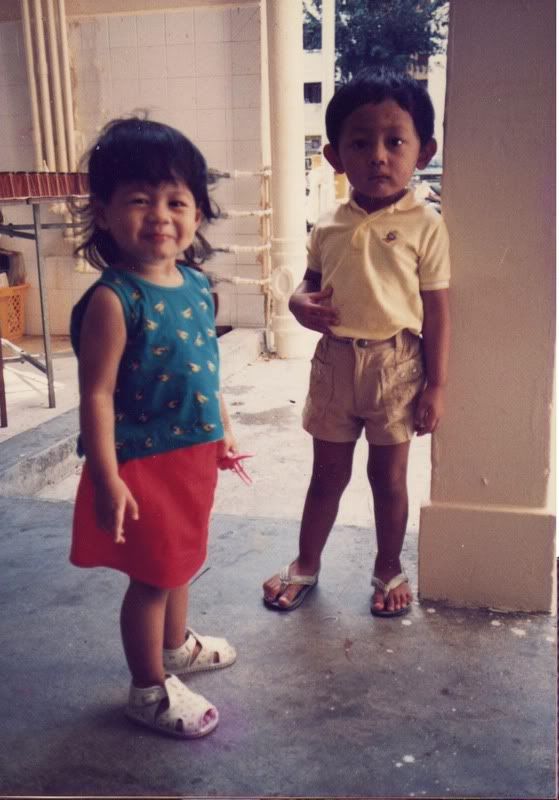 With cousin. I like the fact that we
still
come to this void deck every other week to visit my grandmother. Eh, I love my shoes! And my top! Are those bird prints? Man I would totally still wear that now. Wah lau, sartorial retrospective self-epiphany.